Mobile Browser effect on your site
It is a recommended idea to check how your site shows up in mobile browsers. If it's hard to read or somehow doesn't show up as expected, then that should be fixed. Nobody (including Google) would want to show a site that provides a terrible user experience to their visitors and it will effect you found rate moving forward.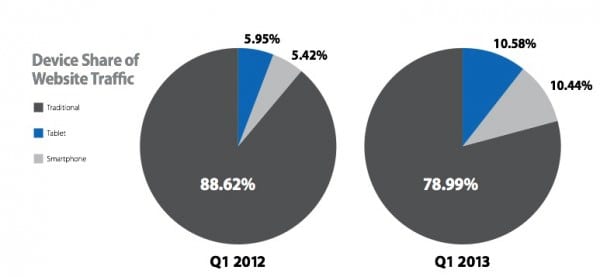 As you can see by the graphic the mobile effect is on it's way. Let Foundright.com help you capitalize on this expected growth. Don't be behind and let your competition look better than you.