A Great Tile Ad Has Immense Value
Exposure of your company's web site is crucial to growing a business effectively. There are many avenues to explore, and I have discussed many of them right here on Foundright.com. But one inexpensive avenue I have sold clients on is to start advertising using a tile ad on sites that prospects go to as they surf the internet. This gives your site great new exposure for your company to sell your products. These ads are easy on your budget and can generate immediate results if done right. Some who have taken to this philosophy say they have seen a change in people knowing their company is about and increased their online sales. These new unique hits generated by a tile ad on good daily sites like whitecounynews.net Access North Georgia, or other local news sites within your market can help your product be found right by prospective buyers. And, when Sales are up everyone is happy.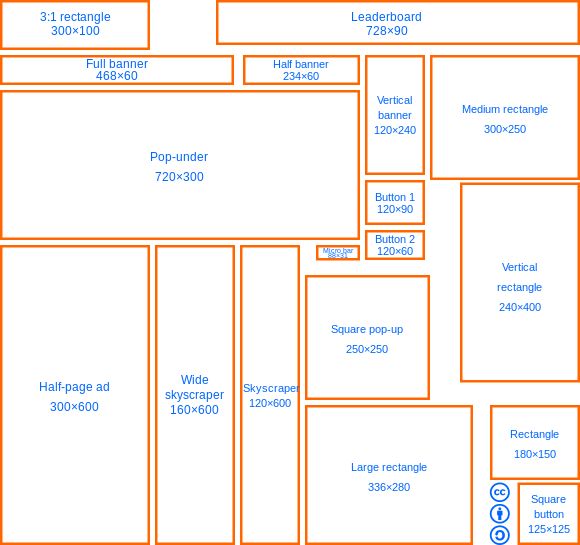 A good tile ad graphic can also make brand recognition better and enhance your company's appeal tremendously. Many of them can be remembered like when someone thinks of flowers they may think of FTD florist, an ad we see on the weather page of the local online newspaper. Or a good tile ad for a local Insurance agent will remind people they may need to prepare when the ad is seen on the obituary page. These small tile ads can be a good way to better sell your product if you do it in a way that catches the viewer's attention.
These inexpensive online, non-search engine ads can be as small as 125 px by 125 px or a 300×250 as you see above plus other sizes as you see here very large. These popular advertisements are relatively easy on your budget and can be effective under the right circumstances. You can get 12,500 impressions for $125 which is a steal for advertising.
The online tile ad is the equivalent of a 30 second TV Spot, but with a more captive audience because they can look at a page for up to 3 minutes on average. This is a great shot at getting the internet surfers attention and your message across quickly. Make sure your ad has an attention-grabbing graphic with a great call to action.
Getting one's attention is not easy but it can be done so what do you want to tell them with your ad? If you have a catch phrase like 3M innovation at work, The Yellow Pages "Let your fingers do the walking" Or E-bay Buy it, Sell it, Love it. This will help grab the surfer. A nice grips image will also make it zing. The Nike swish, The M for McDonalds, or The racing wings for Jacky Jones Automotive group are some great ones people remember.
The call to action is the key to "save now on", Start today, Last chance and Don't miss out. Call to action is what can make your click through rate. This well help you increase your rate and like the designs above.
Trying a Tile is a worthwhile investment. Your company has a message, make sure it is seen on the internet. You know people today are glued to their electronics. So get started to day with a great tile and increase your brand name where you live.